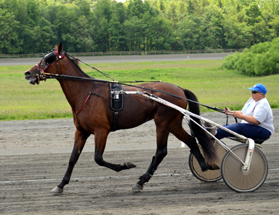 Welcome to Jersey Equine
The horse is the Official State Animal of New Jersey. See the many equine events that taking place during the year in our Equine Calendar.
Also, visit one of our state's race tracks or get up on a horse yourself at one of our many equine facilities in New Jersey.
Sire Stakes Board of Trustees Meeting Information:
Please be advised that a special meeting of the New Jersey Sire Stakes will be held on Saturday, June 13, 2020. The meeting will be held via conference call and begin at 1 p.m. This meeting is being held to hold a vote on changing race dates for the NJSS Maturity Mare Pace to June 20, 2020, and June 27, 2020.
Members of the public can access the call by dialing: 1-856-338-7074 and the conference ID number is 317 851 748#